In order to establish new cooperations and deepen the already existing partnerships, I visited Egypt in February / March 2019. And thankfully, Prof. Ruth Fleuchaus, the international Vice Dean of our University, participated for a part of the trip.

As a new partner I was able to win the private Heliopolis University and the initiative of Sekem. During the study trip to Egypt, which I guided in November 2017, the excursion participants were already impressed by Sekem projects. We have been able to convince Sekem to offer internships specifically tailored to HHN students since internships are not established in the Arab world yet. In return, we are very pleased to welcome the visiting students from Heliopolis University to Heilbronn University.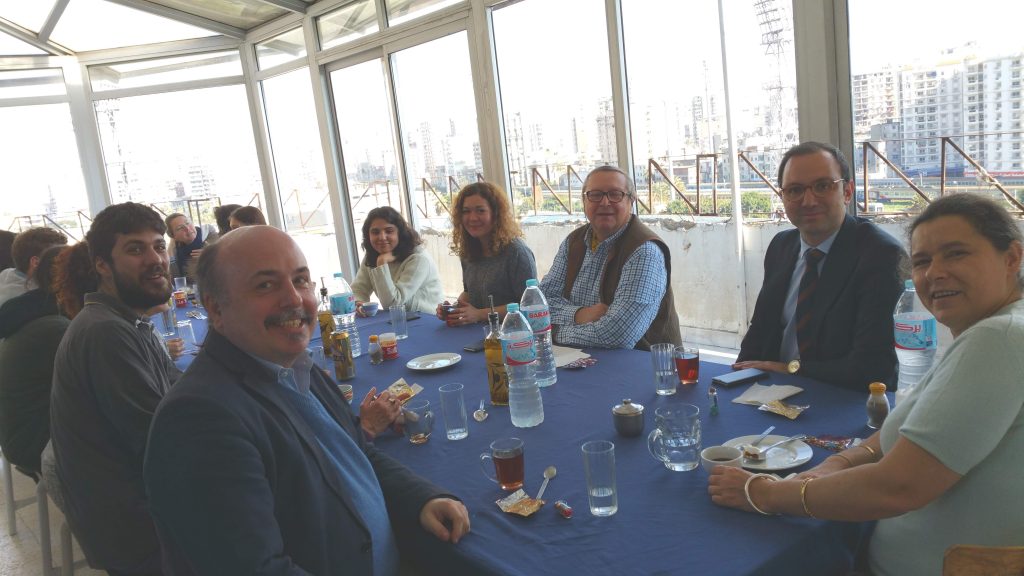 Throughout the stay in Alexandria, our partnership with the German school Alexandria was deepened. We prepared a study trip of senior pupils to Heilbronn and an internship in the Orient Institute for two students.
In addition, I was able to reactivate my relationship with the Alexandria-based Anna Lindh Foundation. The EU initiative aims to promote intercultural dialogue between European countries and MENA countries. Insofar there is a significant overlap with the mission of the Orient Institute for Intercultural Studies.
During the stay in Cairo, both of us and Prof. Meroth visited the German University in Cairo (GUC). The contact between GUC and HHN was established in the summer of 2017 during my first HHN business trip to Egypt. I know the GUC since its foundation. During this visit, the main topic was reconstruction of a second campus in the New Capital Cairo, which is to be designed on the model of German universities.
We also met with the Embassy's new scientific officer, Philippe Maupai, and the new head of the DAAD office, Isabell Mering. Our participation on the DAAD student fair in 2017 and the coming years was one of the talking points.
The main purpose of the stay was to complete a dual degree with our long-time partner university Misr International University. We also could build on the experience of my pre-decessor, Professor Fuhrmann, who had already enabled Egyptian students to complete both degrees in an experimental project. The main focus of the new project is that also German students can acquire a double degree in the future.
Translation: Mary Guergis and Catherina Georges