By Mary Guergis and Catharina George
We, the students of the 11th grade in the German school in Alexandria, have participated in a three taster days at the university of Heilbronn.

On the first day we visited the faculty of engineering where Prof. Ansgar Meroth taught us in a interesting and practical way how to build a LED-chip.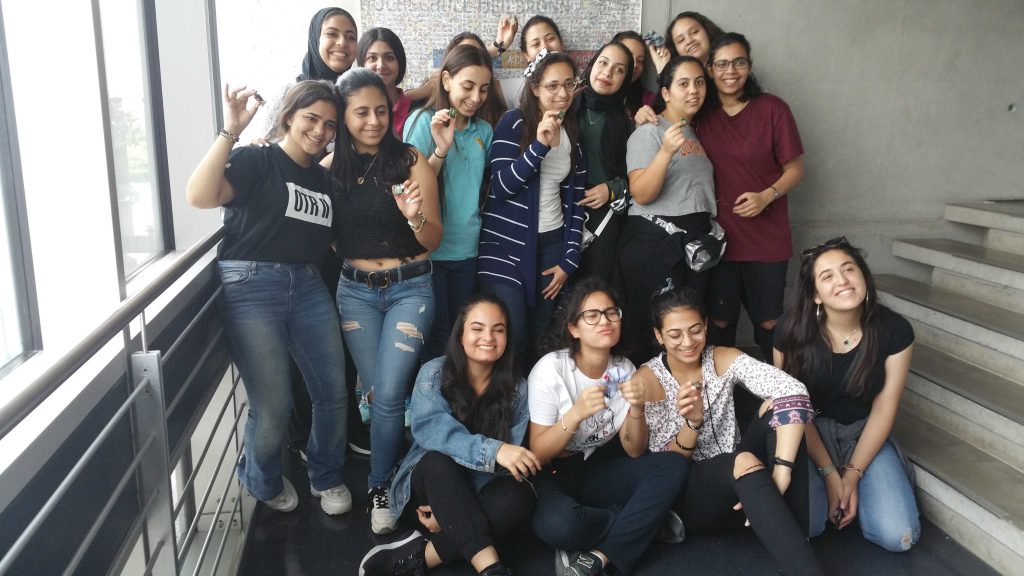 During the whole second day, we were accompanied by Prof. Lars Gaiser. We met three German parliamentary employees and entered some lectures such as: HR, E-commerce, Business English. In that way we received a vision on what we want to study in the future. That also was very helpful for most of the students. Moreover, we took part in the lecture "intercultural management Arab world". There we had to do a play about the behavior of Germans and Arabs in a business meeting. What was special about this lecture was that we not only gained insights into business practices, but also got to know the German culture better.
On the last day we received some information about the university such as: the semester dates, the courses offered by the university and how we can apply there. This visit was very useful. We are extremely grateful for it and we recommend this visit to other students, because it will give you an idea on the courses that you can take.